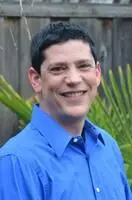 RICK GOMES, M.A., LMFT


I am passionate about my work as a therapist and the opportunity to provide help for others. As a husband and father, I have a broad life experience which provides me the experience to understand your situation and the challenges you may be experiencing. As a male therapist, I work hard to ensure that female clients feel understood and validated by me. This helps create an experience where both partners are equally supported during couples work.

I put great thought into creating a unique, tailored approach to meet your specific needs. I hold hope for my clients when they feel they have none left. I constantly strive to improve my service to my clients and I will work closely with you to set clear goals so we can maximize the possibility of achieving life-enhancing changes. I consider it a special privilege when someone entrusts me with their persoanl life and feelings and I hold that with the utmost respect. I look forward to my work, working with people, and working with you.



Education/Professional Experience
I graduated from St. Mary's College with a Bachelors of Science degree in Psychology. I then attended John F. Kennedy University where I received my Masters of Arts degree in Psychology with an emphasis in Marriage and Family Therapy. My clinical experience began with community counseling service. I have worked with couples, adults, and teenagers. I have also done work with a non-profit organization providing services to high schools, continuation schools, and juvenile probationary. I also worked as a private practice therapist before co-founding Stoneridge Counseling Services. Prior to my therapy practice, I worked for a Fortune 500 Company for over 20 years.


License and Certifications

I am licensed in good standing with the state of California as a Marriage and family Therapist MFC #50352. Previously I was registered with the state as a Marriage and Family Therapist Intern. Receiving the Marriage and Family Therapist licensure requires over 3,000 hours of clinical work and two rigorous state examinations.
Professional Activities and Memberships
California Association of Marriage and Family Therapists
East Bay Chapter of Marriage and Family Therapist

I co-own Stoneridge Counseling Services with my wife Mina Skoutelakis
MINA SKOUTELAKIS, M.S., LMFT


I graduated with a Master of Science degree in Psychology from Cal Poly State University in San Luis Obispo in 1999. I am licensed by the State of California as a Marriage and Family therapist and have been practicing as a therapist for over 20 years. My experience includes providing psychotherapy at Kaiser Permanente Adult Mental Health departments, County Mental Health clinics, Elementary school settings, and private practice.
My therapy practice is focused on resolving loss and grief, depression, anxiety in it's many forms, self-esteem issues, and recovery of traumatic events through the use of EMDR and Emotional Freedom Technique. Both of these healing processes address how events impact our physical, mental, and emotional states and they utilize the body's own innate healing capabilities to restore the nervous system for greater well-being on all levels.

My goal is to offer leading, cutting edge treatments that go beyond traditional talk therapies and help my clients experience transformation that is truly life-changing.

I co-own Stoneridge Counseling Services with my husband Rick Gomes, LMFT.
Educational History
University of Florida, Gainesville, FL - Bachelor of Science- Health Science Education; Minor - Business Administration
California Polytechnic University, San Luis Obispo, CA - Master of Science - Psychology

Professional Training

EMDR Certified Therapist - 2015
Emotional Freedom Technique - Level 1 and Level 2 - 2015
Emotionally Focused Therapy for Couples - 2011 - 2012
Gottman Method for Couples Therapy - Level 1 and Level 2 - 2008


Professional Activities and Memberships

EMDRIA - EMDR International Association
California Association of Marriage and Family Therapists